Hello! Welcome to our special, interactive edition of The Clare and Chrissy Show. Other than any additional inches on our hips and the decorations that we might have not yet put away, Halloween is now a memory and the snowball of Holiday celebrations has started rolling. We're counting on you to be the key ingredient in making this a special and interactive post, so please, grab your coffee and get ready, set and go!
Clare:
Before we get caught up in the chaos and stress the end of the year always seems to bring, Chrissy and I would like to pause and reflect on a few special items that have brought us particular joy in the past year. (Image of Bunnies do Scream copyright by Misterlingo)
Chrissy:
And share a few of our more humorous holiday happenings.
Clare:
We'd like you to chime in as well...
Chrissy:
Topping the list of things we feel grateful for are always the faithful few. Those items near and dear to our hearts: chocolate, coffee, our friendship, families, and self-cleaning ovens.
Clare:
Wait, you put chocolate and coffee before our friendship?
Chrissy:
Think about it for a moment.
Clare:
Hmmmmm. Nuff said LOL.
Chrissy:
I have to say I'm grateful for the new awareness toward bullying and intolerance sweeping across the U.S. While groups like
The Trevor Project
and the phenomenal
It Get's Better
are making national news when it comes to GLBT youth and their issues, they are also opening the door for dialogue in many other areas as well.
Clare:
It's interesting to watch this as an observer outside the States. We've been engrossed in the UK with many, maybe less heartening issues. We've had a new coalition government which one would hope means a new spirit of tolerance and joint effort, but seems to be more of "he said / she said" and "It wasn't me!". No, I'm not getting All Political – at least not in this forum – but the confusion is colouring the mood here, especially in the light of all the economic uncertainty.
Chrissy:
We just went through a mid-term election ourselves - lots of changes on the local levels and a butt-load of negativity in the ads! Definitely one of the reasons I needed to sit back and reflect on things more positive before the end of the year.
Clare:
One thing that's struck me this year has been the effect of events on young and old, the two extremes. My gratitude list includes - daily! - my marvellous and inspiring mother, who's unfortunately slipped further into ill health this year (which I don't think she'd mind me mentioning here). She's at home and much loved and gently cared for, but the recent belt-tightening measures in the UK threaten to have a serious impact on future care for our senior citizens.
And at the other end of the life 'n gratitude scale are my Sons. As infuriating and challenging as they can be, they remain one of my greatest joys. Yet it seems they'll have to fight that much harder for a future, as facilities for young people are reduced, and fees for further education increased. I wasn't going to go all political, was I? It just makes me treasure the family and friends I have all the more.
Chrissy:
We do want to cling to the familiar and people who help us feel safe and comfortable. Especially when there is such turmoil around us. And can we hope to be so gently cared for when it comes our time?
Clare:
After the cost of all this further education - I'd like to say I'm investing in it :). I've had my share of health worries this year, but hopefully will be battling on for many years to come.
Chrissy:
Along with the state of your continued good health, humor tops my gratitude list. The web world has continued to expand my horizons. I may have started years ago with
B. Kliban
but where would I be today without my daily feed of
LOL Cats?
Clare:
Lord, you and your cats.
Chrissy:
Heh. Watch out. Us crazy cat folks are going to take over the world. Check this out: Cats. They're not just for crazy old ladies anymore.
Clare:
Moving right along...Maybe my British humour (watch the added U, kids) is different, but it's way top of MY gratitude list as well :). I'm still chuckling over the movie "Despicable Me", the stand-up humour of Eddie Izzard and the movie spoofs of French and Saunders.
Chrissy:
Did you know that when I mention British "humour" many people here in the U.S. still fondly recall Benny Hill?
Clare:
*face palm* But there's plenty of fun nearer to home! Son
#2
and I have a daily catch-up on "Facebook Group of the Day" (and by God, there are plenty in number to choose from). Just this week, we've had "WTF you son of a ... Biscuit", "I'm a Ninja / No you're not / Did you see that? / What? / Exactly" and "Emergency services? Woooaaahhhh, my sex is on fire!".
Chrissy:
... and she *face palms* Benny Hill...
Clare:
:P. It makes me smile - and that's what keeps me coping and, dare I say it, enjoying most of life.
Chrissy:
On that very subject...where would I be without
YouTube
for a quick fix of laugh candy? Since I spent most of my October on the phone and trapped in customer service hell, I found myself amused by this series of ads; assuring me I'm not alone.
Clare:
Uh, Chrissy – what about your comment re: tolerance?
Chrissy:
It's the system, procedures, and repeated two hour waits on hold that made my head want to explode; not the person on the other end of the line.
Clare:
So intolerance toward corporations doesn't count?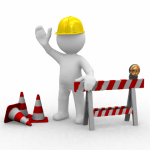 Chrissy:
What can I say? I'm a work in progress.
Clare:
And that's what it's about, isn't it? No one's the same, calm, joyous...
Chrissy:
... sane ...
Clare:
... unselfish, healthy, caring person every minute of every day. But it's the Gratitude List that can pull us back on course when we need it. Silly things like looking at family photos, watching an old movie, a run around the block, watching the world in microcosm on the bus. Even sillier things - depending on your point of view - like singing (*coughIwasvotedQueenofKaraokeatWorklast
month*) and the rollercoaster world of writing.
Chrissy:
Color me unsurprised, your Majesty. BTW, I'm more than just a cat fanatic - have you ventured out to
Angry Alien Productions?
Home of the 5 minute movie as portrayed by bunnies? A few of my favorites include
The Shining
,
The James Bond Medley
, and
Jaws.
But they have many more up on their site.
Clare:
And talking of aliens... this ad for mashed potato never ceases to crack me up.
Chrissy:
Of course our ability to laugh at ourselves helps get us through the day...
Clare:
...especially during the Holidays when it seems if it can go wrong, it will.
Chrissy:
We moved into our current house six years ago during the Thanksgiving Holiday. We planned. We packed. We were ready. We then woke up at five o'clock that morning to find not only that it had snowed four inches, but
both
houses had lost power and heat.
Clare:
Brrrrr (sez me, from the city where snow flutters prettily on to the pavements then fizzles out to slush).
Chrissy:
To make it even more fun we planned to cook a turkey dinner for everyone helping us move. Luckily, we still had cold running water, and the stove was gas, not electric. I can't tell you which was colder, that semi-frozen turkey or the house we cooked it in.
Clare:
All ended well?
Chrissy:
Moving in the middle of snowstorm isn't something I'd recommend, but between good friends, candlelight, and cheap wine we had a memorable dinner even if we had to wear our winter coats.
Clare:
I can't compete with a major move, but I've had plenty of culinary disasters. The gammon joint I cooked with the polythene wrapper still on; the Christmas pudding that poured out of the bowl when I came to cut it; the turkey I thought I cooked but was pinker than Barbie when Hubby started to carve...
Chrissy:
*raises hand* Uhm, dear? Can you define gammon joint for the Yank? Psssst...btw - my solution for any and all cooking disasters is more wine.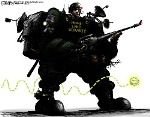 Clare:
(Cross-culture shortfall : gammon=bacon, like a pork joint, we serve one with the turkey, it's a tradition LOL). And I can't help recalling the special parcel I sent to my dear friend Sloane in the US when she wanted to create a British Christmas dinner but couldn't easily get hold of the ingredients. It arrived on her doorstep, empty and stamped courtesy of Homeland Security. I'd (unthinking and unwitting) sent her beef suet and the dogs had nosed it out. We still have visions of someone's family enjoying what should have been Sloane's Christmas pudding
... after it was proved to be non-explosive, of course :).
Clare
and
Chrissy:
Now it's your turn! What are some of the things you are grateful for this year? Do you have a Holiday story you can share? How about a favorite, humorous link or clip for YouTube you can't live without? Everyone who comments to this post will be entered in our random drawing with one lucky winner receiving festive Clare and Chrissy Swag. Winner to be announced in our next, monthly post.
October Swag Winner
: LC - Congratulations! Please email Chrissy at chrissymunder@yahoo.com with your snail mail address to receive your goodies.

Here's
Chrissy!
website
//
blog
.

Here's
Clare!
website
//
blog
.
(
Interested in our prior posts? Click here .
)